CarseatBlog is the original and most experienced professional team of social media influencers reviewing the carseat safety space!  Together, our editorial staffers are moms and dads with almost a century of combined experience with young children and child safety seats!  Please also read About Us and our policies.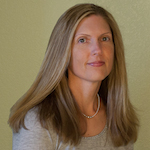 Heather Watson (murphydog77) is a stay-at-home mom of 2 kids, ages 16 and 18, and 2 furry mutts. She lives with her husband and children in Las Vegas where she has been a child passenger safety technician since 2001 and an instructor since 2006. Heather joined the Car-Seat.Org forums as an Admin in 2002, hosted the BabyCenter Car Safety Tips and Car Seat Questions bulletin board for several years, and owns www.CarSeatSite.com. She's the president of her local Safe Kids coalition and serves on her state's CPS Task Force, is a partner in a baby consulting company that also performs carseat checks, and has performed work as a contractor for SafetyBeltSafe USA. Heather has a degree in Elementary Education from Arizona State University.
Kecia Healy is a mom of 2 boys, and a CPS Technician-Instructor. Kecia has been a CPS Technician since 2002 and an Instructor since 2005. She joined Car-Seat.org as a moderator in 2006. She works with the Orange County NY Traffic Safety Program to coordinate CPS activities in her county. She currently serves as her region's representative on the New York State CPS Advisory Board. Kecia's passion for all things relating to child passenger safety began when she was involved in a severe crash while pregnant with her first child. It was a defining moment in her life and one that would ultimately lead her on a new career path. She lives with her husband and children in the suburbs of New York City.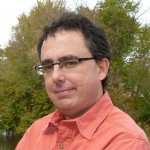 "SafeDad" Darren Qunell is a work-at-home father of three, ages 13, 18 and 20.  He has been a certified child passenger safety technician, social influencer and admin at Car-Seat.Org since 2001 as CPSDarren.  He owns and manages two small businesses, Seatcheck.net, a local child safety seat fitting station and Carseat Media LLC, publisher of CarseatBlog.  Darren is a board member for SafetyBeltSafe U. S.A and an automotive journalist member of the Midwest Automotive Media Association.  He served as Coordinator of the non-profit DuPage County (IL) Safe Kids organization from 2002 through 2011.  Darren graduated from the University of Illinois with a degree in Electrical Engineering and designed electromechanical systems at Fermi National Laboratory before pursuing a career as a "Domestic Engineer" with his family in the Chicago area.
Jennie Reiff has been a CPST since 2007. She works closely with her local Safe Kids chapter and conducts private seat checks through her company, Confident Journeys. She is also a writer, stay-at-home mom, and Hypnobabies Childbirth Hypnosis instructor. Prior to becoming a mom and car-seat advocate, Jennie worked in journalism and public relations. She has a degree in American History from Pitzer College and lives with her family outside Chicago.
Alicia Sontag lives outside of Charlotte, North Carolina with her husband and two boys who are 6 and 3. She is originally from Phoenix, Arizona where she was a CPST and active with her local SafeKids Coalition. She is an RN and works on a cardiac unit where she spends a great deal of time educating patients on preventative health and health maintenance. Her passions are public health and safety. Outside of that her interests are crafting, gardening, writing, and generally being outdoors enjoying the beautiful state she lives in.
Katie is a mom to three boys who are 5 years old, 3 years old and a baby born in August 2017. When Katie isn't car seating or parenting, she's also a pediatric physical therapist working in an outpatient clinic. Katie has been a child passenger safety technician since 2014 after falling head-first down a car seat rabbit hole when her oldest child was born and she realized his infant seat was installed wrong in 3 different ways. Katie lives with her family in Southern California, and in her free time she does private seat checks in the community and works with local organizations to assist in car seating for families throughout the Inland Empire and Los Angeles area.