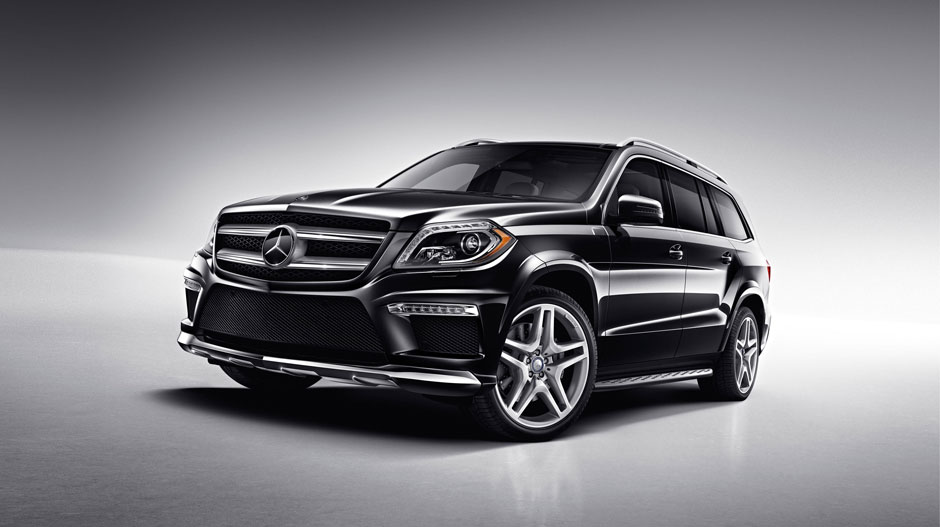 Rather than bore you with a wall of text, this review of the 2013 Mercedes Benz GL450 4Matic will be primarily a video and photo review.  As usual, there will be an emphasis on seating kids, vehicle safety and carseat compatibility.  The GL-Class was updated for 2013, with the main improvement for families being slightly more interior space.  There were also updated powertrains, a revised dashboard and console design, exterior styling refinements and the addition of some advanced safety features.  Unfortunately, the Driver Assistance Package with DISTRONIC PLUS, Blind Spot and Lane Keep Assist adds almost $3,000 to the $64,000 base price.  My loaded 4Matic model with just about everything was an eye-popping $96,610 sticker price, but expect the street price of the more fuel-efficient GL350 BlueTEC to be well under $70,000, even with the Driver Assistance Package.
The second row is wider than any midsize SUV I've tested, and most of the smaller full-size SUVs as well. The middle seat is wide enough for narrower carseats and there is no funky crossover of seatbelts and LATCH anchors! It's not adjustable for legroom, but does provide a good amount of space as it is.  There are also plenty of cupholders and spaces for storage.
It doesn't stop there.