Here at CarseatBlog we know our demographic and they're mostly moms, moms-to-be, grandmothers, child care providers and the occasional Mr. Mom. We're cool with that because we're Moms (and Mr. Moms) too! We know where you've been and where you're going. We also know that almost everyone can use a Graco 4Ever All-in-1 Carseat for your precious cargo and an awesome new seatbelt purse from Harveys for mom!
Therefore, in celebration of Mother's Day, we've partnered with our generous sponsor, Graco Children's Products and our friends at HARVEYS to give away a Graco 4Ever All-in-1 Carseat in choice of fashion (subject to availability) PLUS a Harveys medium tote seatbelt bag to one very lucky winner! One lucky random winner will be selected on Mother's Day!
This promotion is closed. Thank you for participating ~ winners will be announced soon!
Graco 4Ever All-in-1 Specs:
Rear-facing 4-40 lbs.
Forward facing 22-65 lbs. with harness; 27″-52″ tall
Highback booster 30-100 lbs; 38″-52″ tall
Backless booster 40-120 lbs; 40″-57″ tall
10 year lifespan before expiration!
Colors: Subject to fashions in stock at Graco at time of delivery
$299.99 MSRP value

Harveys Seatbelt Bag – Medium Tote
Hand woven and accented in seatbelt. Fully lined with extra slip pockets for storage. Features top carry handles and zip top.
9.5″ (L) X 7.5″ (H) X 4″ (W) with 11″ handle drop
Colors: red, black, pebble, indigo, treetop (color choice subject to availability)
$104 retail value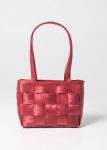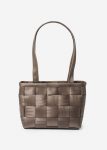 It's a 3-DAY FLASH GIVEAWAY that ends at 10 pm Eastern time on Mother's Day so don't delay! Enter now by following these two simple steps:
How to Enter:
Leave us a comment below and say something nice about yourself! Then click on Rafflecopter to qualify yourself. Yup, that's it. Your comment doesn't have to be mom-related (although it can be if you want it to). Just say something nice about yourself. Hopefully that won't be too hard or require too much thought. Lol!
Now for the fine print –  winner must have a USA shipping address to claim the prizes. Only one prize (carseat and purse) will be awarded to the same winner. Only one entry per household/family, please. If you leave more than one comment, only the first one will count. We reserve the right to deem any entry as ineligible for any reason, though this would normally only be done in the case of a violation of the spirit of the rules above. We also reserve the right to edit/update the rules for any reason. The contest will close on Sunday, May 8, 2016 at 10 PM Eastern time and one random winner will be chosen shortly thereafter. If a winner is deemed ineligible based on shipping restrictions or other issues or does not respond to accept the prize within 7 days, a new winner will be selected.
Please note: If this is your first comment at CarseatBlog, or if you are using a different computer/device or a new email address, your comment may not appear immediately. It will not be lost; it may just take a few hours for it to be approved. Thank you for your understanding and patience as this is the only way we have to reduce comment spam.
Happy Mother's Day & Good Luck!